Directory of US Practical Nursing Programs
---
As an assistant to physicians and registered nurses (RNs), a licensed practical nurse (LPN) takes care of basic duties in settings such as hospitals, nursing homes, and long-term care facilities. Also known as a licensed vocational nurse (LVN), the role is critical to providing patients with the quality care they need.
If you're passionate about healthcare and want to work hands-on with people each day, a career as an LPN might be the right fit. And you might not even need a college degree to pursue the position. The education you need can often be obtained in a year or less.
Read on to learn more about this fulfilling career, including job responsibilities, education requirements, and opportunities for growth.
What Is a Licensed Practical Nurse (LPN)?
---
What exactly does a LPN or licensed practical nurse do? An LPN works under the supervision of doctors and RNs, performing duties such as taking vital signs, collecting samples, administering medication, ensuring patient comfort, and reporting the status of their patients to the nurses.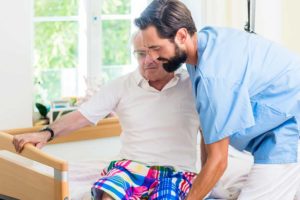 With equal parts compassion and competence, licensed practical nurses and licensed vocational nurses, or LPNs and LVNs, play a crucial role in providing patient care. LPNs and LVNs help patients in nursing homes and other healthcare facilities, working under the direction of doctors and registered nurses, or RNs. LPNs and LVNs check patients' vital signs, change dressings, and provide other types of basic patient care. They also help patients bathe and dress when needed. Record keeping is an important aspect of the job, as is communicating patients' concerns and questions to doctors and RNs.
---
Here are Some Very Common Misconceptions about LPN
So Before You Go eliminating the option of becoming an LPN, Let us help you clear up any confusion that may be keeping you from considering this Noble career path.
1. LPN Nurses really just want to be RNs is Misconception Number One
While an LPN career is a great way to get started on your dream to become an RN, not all licensed practical nurses view it as a transitional role. For individuals who just want an opportunity to help others while supporting their family, it's a fast and fulfilling option.
Most LPN programs can be completed in as few as 12 months.2 What's even more exciting is that the median annual salary in 2017 was $45,030, as reported by the BLS.1 For many who choose this route, it provides an ideal work-life balance, saving time and money that can be reallocated to family.
---
2. LPN Misconception, LPN jobs are drying up
You may have heard claims that the healthcare industry is beginning to phase out positions for LPN nurses. The truth is that as long as there is still a nursing shortage, there will be a need for licensed practical nurses. In fact, the BLS projects LPN employment will increase at the faster-than-average rate of 12 percent through 2026.1
It's true that LPN employment has decreased in the hospital setting, but there are still plenty of opportunities elsewhere. The BLS reports that in 2016, most LPN nurses (38 percent) were working in nursing and residential care facilities.1
As the baby boomer population continues to age, many LPNs are nearing the age of retirement, leaving vacant positions for future nurses. LPNs will also be needed to help provide care for older patients in home health environments and long-term care facilities.
---
3. LPN Misconception, An LPN is not a "real" Nurse
While they have different titles, it's important to recognize that both RNs and LPNs fall under the umbrella of nursing. It's true that there are certain RN duties that LPNs are not permitted to do on their own, such as administering IV drugs or completing a health assessment. But as you learned above, LPN nurses still have their fair share of responsibilities.
From taking vitals and recording medical histories to inserting catheters and collecting specimens, it's clear that LPNs are more than just helpers in the exam rooms. The bottom line is that LPNs are most definitely "real" nurses. (After all, that's what the "N" stands for!)
---
4. LPN Misconception is LPN Nurses are inferior to an RN
Just because you can complete your LPN training in as few as 12 months doesn't mean it's an easy or lesser path.2 You'll need to pass the Test of Essential Academic Skills (TEAS) test, pass Nursing school and sit for the NCLEX-PN® exam to qualify as a licensed practical nurse. We haven't even reached the part about finding a job.
Needless to say, becoming an LPN is no easy feat. In fact, it's quite an accomplishment—the fact that it takes less time than becoming an RN or an MD does not take away from the dedication and achievement of launching an LPN career.
---
Do you have the Longing to be an LPN?
Becoming an LPN nurse is a great option to get your foot in the door of the growing healthcare industry. What's more is that you'll be making a living doing what you love—caring for others.
Don't let others convince you that an LPN career is "less than" other medical careers. It's a fantastic option for those looking to enter the nursing field in a fast and flexible manner.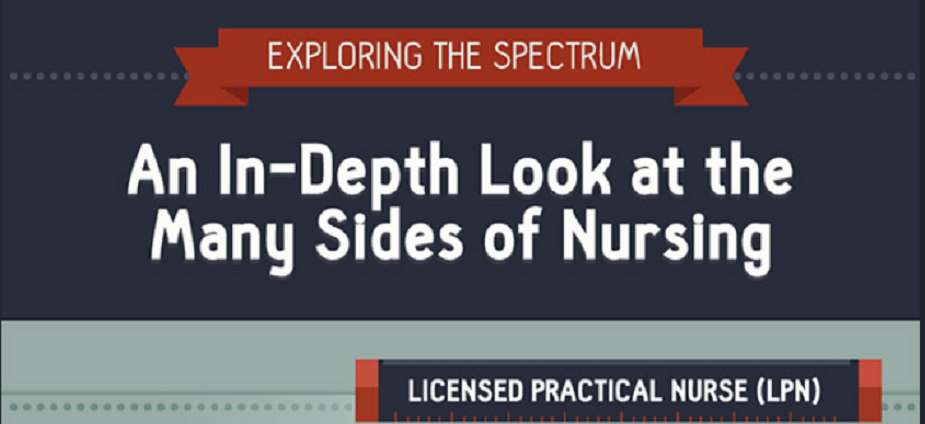 FIND A SCHOOL NEAR YOU
---
The exact duties of LPNs and LVNs
The exact duties of LPNs and LVNs vary by state, but their role on the front line of patient care doesn't. Practical nursing takes patience and stamina. Attention to detail is essential in this career, as is being observant and communicating clearly. Licensed practical nurses and licensed vocational nurses work in nursing homes, hospitals, doctors' offices, and in home healthcare. Becoming an LPN or LVN starts with completing a state-approved program, which usually lasts about 1 year. Licensure is required in all states.
---
Are LPNs and LVNs the same?
While duties may vary slightly depending on your employer, LPNs and LVNs are essentially the same thing—the difference is the name and the state where you work. A licensed vocational nurse is the title used in Texas and California, while licensed practical nurse is used in the rest of the United States.
---
How LPNs differ from CNAs, RNs, and other nurses
Certified nursing assistants (CNAs) provide the most entry-level care to patients, including taking vital signs, cleaning rooms, and helping with daily activities such as eating, getting dressed, and using the bathroom. The role requires education in a training program, which can sometimes be completed in as little as 4 weeks. After successful completion of your program, you must take and pass a certification exam through the state where you plan to work. Later on, you can opt to attend a CNA-to-LPN program if you're looking to advance your career.
---
Licensed practical nurses Job includes some of the same duties as those for CNA, As well as more extensive care.
Licensed practical nursing includes the same duties as those for CNAs, as well as more extensive care. LPNs might also supervise the CNAs on duty. The role requires education in a state-approved program, which will typically last between 12 and 18 months. Before you can begin working as an LPN, you must pass the National Council Licensure Examination (NCLEX) through the National Council of State Boards of Nursing.
---
Sometimes an RN will oversee both CNAs and LPN or Licenced Practical Nurse
Sometimes an RN will oversee both CNAs and LPN or Licenced Practical Nurse. They provide the most in-depth level of nursing, with job duties that include performing diagnostics tests, analyzing results, determining treatment plans, and instructing patients on how to manage their illness. RNs must hold at least an associate's degree in nursing from a 2-year program, though 4-year bachelor's degrees are becoming increasingly required by employers. RNs must also pass the NCLEX exam, and many opt to gain additional certification through the American Nurses Credentialing Center (ANCC).
---
What Other Roles do LPN or Licensed Practical Nurses Do
The role of an LPN will vary depending on where you work, and your state might even put regulations on the types of duties you're allowed to perform. That said, a licensed practical nurse job description frequently includes:
Maintaining patient records
Measuring vital signs
Administering and monitoring medication
Assisting doctors and nurses with tests and procedures
Helping patients eat, dress, and bathe
Updating doctors and nurses on patient status
LPNs working in the maternity ward of a hospital have additional duties that include feeding infants and coaching women through childbirth.
---
Where do LPNs fit into healthcare organizations
LPNs are on the front line of nursing, interacting directly with patients on a daily basis. They report to doctors and registered nurses, and sometimes oversee CNAs. Within the organization, the overall function of a licensed practical nurse is to ensure patient comfort and safety.
---
Can LPNs specialize?
LPN education often covers a wide variety of topics, so you can leave your program with knowledge and skills in many areas. Specialization isn't required, but you might choose to focus your career by gaining certification through a state organization or the National Association of Practical Nurse Education and Services (NAPNES). You can specialize in areas like IV therapy, long-term care, pharmacology, correctional health, and developmental disabilities.
---
How Much Money Do LPNs Make?
---
According to the U.S. Bureau of Labor Statistics (BLS), the licensed practical nurse salary is listed as a median wage of $45,030 per year, compared to $27,510 for CNAs and $70,000 for RNs.
LPNs are reported to earn the highest salaries in government and nursing home facilities, while those working in physicians' offices typically earn the lowest.
---
How to Become a Licensed Practical Nurse
So, what do you need to do to become an LPN or Licensed Practical Nurse? Unlike for most other nursing jobs, you don't need a college degree, but the requirements to become an LPN include completing education through an accredited program. These can often be found at community colleges and vocational schools. The Accreditation Commission for Education in Nursing (ACEN) accredits LPN/LVN programs. Be careful not to confuse state board approval and accreditation. Some programs may be approved by your state, but not accredited.
---

---
FIRST 5 STEPS TO BECOME A LPN OR LICENSED PRACTICAL NURSE
---
1. You must Choose a nursing school to study for LPN
It should come as no surprise that the first step is to research your school options. There are thousands of nursing schools across the country. Before you commit to investing so much time and money into a program, it's important to be confident that it will meet your needs.
It might be helpful to make a list of the factors that are most important to you before you dive headfirst into the sea of schools out there. Some factors to consider: Is there a campus nearby? When is the nearest start date? Does the course schedule fit your life? It's also important to have an end goal in mind. Are you aiming to work as an LPN for the long haul or is your objective to continue advancing your career? This is good to know up front because many schools also offer LPN-to-RN programs and even RN-to-BSN programs, allowing you to seamlessly build on your education in the future.
Tip: Keep a list of your favorite schools for easy access to apply to once you finish your TEAS exam.
---
2. Take the LPN TEAS Exam
The Test of Essential Academic Skills Normally called the TEAS exam or test is the standardized test required to get into nursing school—you can think of it as similar to the SAT or ACT for prospective nurses and healthcare professionals. Whether you are a great test-taker or not, standardized tests are always a bit nerve-wracking. That is why it is best to sign up for a time slot (sooner rather than later) and treat it as your deadline.
Try to Predict how much time you think you'll need to prepare and schedule your test accordingly. Note that some schools participate in the Assessment Technologies Institute's website for registration and payment for the test, while others don't. Check the ATI website to see whether your preferred school is included. If you don't see your school in the database, contact the program directly for information about the test.
---
3. You Must Complete your LPN nursing program
Admittedly, this is a more time-consuming step than the others on this list. While it's definitely going to take a strong effort from you, remember that an LPN program can be completed in as few as 12 months.2 This time may be spent in class, in clinical or online, depending on the program you choose.
You'll learn the ins and outs of providing direct patient care in a variety of healthcare settings. Many programs, such as Rasmussen College, have NCLEX preparation built right into the curriculum, which helps prepare you to pass the exam as soon as you graduate.
---
4. You Must Take the NCLEX Nursing Exam
Where passing the TEAS exam gives you the green light to enroll in nursing school, passing the NCLEX exam qualifies you to start actually practicing as a nurse. It is basically a post-graduation final exam. Your experience in school will prepare you to pass this test, but you may want to take some extra time to study up once you graduate.
Taking the NCLEX exam may seem like a long time away at the moment, but knowing what lies ahead will help keep you focused while completing your nursing program. Remember, all of that studying and training means nothing until you pass the exam.
---
5. Now the Fun Part Time to Find a Job as an LPN
This is the fun part; the step where all of your hard work pays off! With your LPN training and NCLEX in the rearview mirror, you can start seeking open positions and submitting your resumes. You can look to the connections you've made through clinical and volunteer opportunities as a great starting point for your job search. Also, in most areas local nursing and residential care facilities, physicians' offices and home healthcare services are among some of the top employers of LPNs.
---
Ready to get started in nursing?
So there you have it, How to become an LPN in five steps! Now that you have a game plan, are you ready to execute it? Taking the first step now means you could be stepping into a rock solid and Greatly rewarding health care career sooner than you might think.
What Are the Education and certification requirements to become an LPN or LVN
LPN education length is typically around 12 months, though some programs might be as short as 7 or as long as 24. Courses frequently include:
Nursing fundamentals
Nursing math
Pediatric nursing
Medical surgical nursing
Geriatric nursing
General anatomy and physiology
Nutrition
After successful completion of your program, you must apply for your nursing license and pass the NCLEX exam through the ANCC. The test covers 4 main categories:
Safe, Effective Care Environment: management of care, safety, and infection control
Health Promotion and Maintenance: growth and development through the lifespan, prevention, and early detection of disease
Physiological Integrity: basic care and comfort, pharmacological and parental therapies, reduction of risk potential
Psychosocial Integrity: coping and adapting, psychosocial adaptation
If you choose later on that you'd like to advance from a licensed practical nurse to a registered nurse, you can find a degree program designed specifically for LPN-to-RN. You can opt to pursue either an associate's or bachelor's degree, and often apply your LPN course credits to the program so you can graduate sooner.
---
Would I be eligible for financial aid as a LPN or LVN?
There are many financial aid options for those who qualify, including loans, scholarships, and grants designed for different types of students. The best way to start is by filling out the Free Application for Federal Student Aid (FAFSA). This application is used by the government to calculate how much money they think you can reasonably pay and how much financial help they're willing to offer.
You might also be able to qualify for a private loan through a bank, credit union, or the school you're attending. But keep in mind that these often have very high interest rates and come with less options for how you can pay them back once you graduate.
Scholarships are also a good thing to look into if you're worried about paying for school. There are nursing scholarships tailored to all types of students, including veterans, single parents, minorities, and more. This overview of 40 scholarships is a great place to start if you're not sure where to look.
---
Where Are Most LPNs and LVNs Employed
Nursing homes are by far the most common employer of LPNs, but you can find these nurses in a number of other places as well. The BLS breaks down employers in the following way:
Nursing home and residential care facilities: 38%
Hospitals: 16%
Physicians' offices: 13%
Home healthcare services: 12%
Government and military facilities: 7%
That leaves about 14% left over, which leads us to…

---
What Are Some Unconventional LPN Jobs
You may find LPNs working in less common places, including schools, churches, charities, and research centers—just to name a few. But there are even more unconventional opportunities for a licensed practical nurse. You might find job openings at summer camps, on cruise ships, and or at amusement parks. Though rare, you could even come across an opening for a role with NASCAR or working as a consultant on a medical movie or TV show.
---
Job Outlook for LPNs
According to the BLS, job opportunities for LPNs are expected to grow by 12% through 2026, nearly twice as much as the average for all occupations in the country. And with the number of people over the age of 65 expected to double by 2060, nurses of all kinds will continue to be in high demand as age-related issues increase.
---
Continuing Education
LPNs/LVNs are typically required to earn continuing education credits every few years. Each state has a different amount of hours/units an LPN/LVN must fulfill in order to keep their license active. Your state board can provide you with the most up-to-date information.
---
Looking for a Practical Nursing Program Near You?
As one of the medical professionals who has the most direct interactions with their patients each day, a licensed practical nurse can have a huge impact on the quality and effectiveness of care. If you're interested in pursuing this rewarding career, use the Find Schools button to explore LPN programs near you.
---
Approved LPN Training Programs