A Certified Nurse's Assistant (CNA) is a person who assists individuals needing healthcare services with activities of daily living and provides bedside care—including basic nursing procedures—all under the supervision of a Registered Nurse (RN) or Licensed Practical Nurse (LPN).
In today's hospitals and extended care facilities a CNA is an important part of a health care team. The CNA must be skilled in actual procedures and must also be able to observe a patient's condition and report that information to a nurse. A CNA must also have a strong grasp of emergency procedures and be able to stay calm in stressful situations.The job is demanding but there are several advantages, some of which are immediate while other reasons will become more clear later.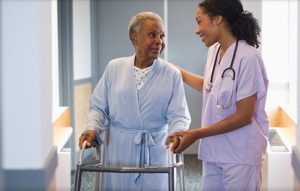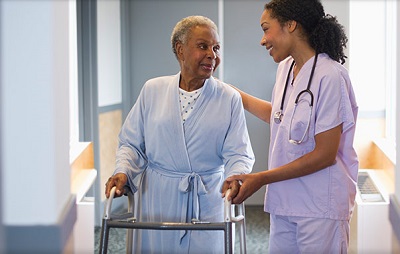 Should you become a CNA in Florida
So why should you become a CNA in Florida? For starters let's talk job stability. This is a very opportune time to join the health care field as a CNA. Job growth for nursing assistants in general is expected to be at a rate of 11% over the 2016-2026 decade, according to the U.S. Bureau of Labor Statistics (BLS). This projected growth is faster than the average for all occupations and is expected to create 173,400 new positions by 2026. Jobs in health care and social assistance are expected to have the fastest growth rate over the next 10 years (Bureau of Labor Statistics). This trend is not only on the national level, but is repeated on the state level as well. Being a CNA in Florida offers tremendous job stability because the demand will always be there, and will continue to grow. Of the top 50 fastest-growing occupations in the state of Florida, personal and home care aides is ranked #1 and home health aides is ranked #4. This increase in the demand for health care workers is primarily the result of a growing and aging population.
Education and CNA Requirement in Florida
Education is a big factor when we chose our roles and pursue our degrees. Let's face it education is incredibly expensive and takes a lot of time. However, in order to become a CNA, you can take various community classes, many of which are available online. Some of these courses are even offered for free. As such, choosing to be a CNA is one of the most affordable and quickest ways to get into a health career. Furthermore, a CNA has certification rather than a degree, which makes the education process much quicker. As a CNA in Florida, it may be easier to gain access to other nursing programs, in particular accelerated ones. As you can demonstrate that you have working experience in the field, it will be more likely for you to be accepted to these. Your CNA experience may be classed as a transferable credit for further education, even in non-nursing fields, should you pursue a different career path.
Florida CNA will Build a Wealth of Experience
Among one of the top reasons to pursue a career as a CNA in Florida is job experience . By being a CNA, you can experience the various medical fields that exist, which is a great way to choose what sort of specialization you would like to obtain if you ever decide to study on. You could study on to become a registered nurse (RN) or you could specialize in fields such as surgery or pediatric care. Being a CNA is a great way to become familiar with the healthcare world and decide where you want to go from there.
Another great reason to become a CNA in Florida would be of course variety and flexibility. You can work in a variety of different sectors. This can be anything from a small retirement community in a rural state to a major hospital in a big city. CNAs are needed everywhere, from private clinics to assisted living facilities all over the state of Florida. CNAs also have very flexible jobs. Although some CNAs will eventually shift to other kinds of work, others work in private clinics and have regular 9 to 5 jobs. You basically have an opportunity to set a schedule as you like it.
Florida CNA and their ability to Network
Another great thing about being a CNA in Florida is the opportunity to network. You will work with absolutely wonderful people. As a CNA in Florida, you will work together with people across all levels in the health care industry, from doctors, other nurses all the way down to orderlies. Each of these will enrich your life and teach you about their roles and experiences. These are invaluable network connections for your own career later on in life. They will be able to guide and mentor you, which is mutually beneficial, as those with higher degrees must educate others.
Florida CNA and their Personal Pride
As a CNA in Florida you will have personal and professional pride, and deservedly so. You will work directly with patients and their families. This means you truly have the opportunity to make a difference in the lives of people in a positive way. It is a very emotionally rewarding career. Although a very demanding position, you will get the satisfaction of helping people feel better. This means you also have the opportunity to really develop a relationship with your patients. Many CNAs in Florida work with elderly people who will require care for the rest of their lives. You are truly making a difference in the lives of other people and this is something that they will be grateful for. Having that personal pride is something you will have earned as you further your career as a CNA in Florida.